Alfred William Eustace
The Bush Artist by Robert Ashley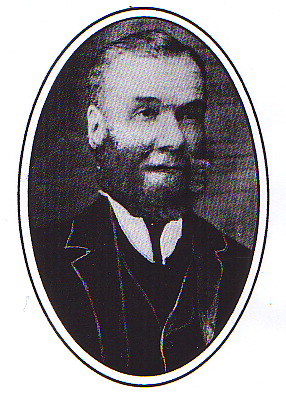 EUSTACE, Alfred William (1820-1907), Australian artist and taxidermist, was born in the small village of Ashbury, Berkshire, England, the son of John Eustace, Head Game-keeper to the Earl of Craven at the beautiful but lonely Ashdown Park.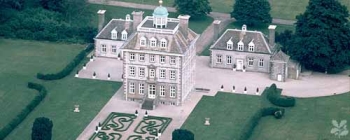 Source: The National Trust (http://www.nationaltrust.org.uk)
Here he became acquainted with Jason, Thomas and William Withers, who by 1852, were all living at the Black Dog Creek near Chiltern, Victoria. Jason Withers arrived in Port Phillip in 1840 and became a squatter. By May, 1851, he owned the Ullina and Eldorado Runs on the Black Dog Creek, in all some 55,000 acres of grazing land.
In 1851, Eustace with his wife, Sarah Ann (nee Collins), son Sidney and daughter Kate, arrived at the Eldorado Run and camped near where the Beehworth Road crosses the Black Dog Creek. Employed as shepherd, he always carried a small box of oils in his swag, so that he could experiment with colour and techniques. Here he taught himself to paint and he endeavoured to capture the spirit of the bush. canvas and board not being readily available, he turned to using large round eucalyptus leaves.
About 1856 he painted a small picture of the world famous Woolshed gold-rush and during the next few years became well known in North-East Victoria. John Sadlier, a police officer stationed at Beechworth in the 1850's noted that he painted:
"...some really exquisite scenes. He was of an easy-going dreamy temperament, a student of nature only, despising the works of men. Unfortunately his drawings were on eucalyptus leaves, the largest and roundest he could find and not on canvas, and no doubt have all perished long ago."
John Sadlier wrote a classic piece titled: "Recollections of a Victorian Police Officer" and recorded a lot about the Kelly Gang.
In 1876 the Melbourne "Age" reported:
"Eustace's celebrated paintings on gum leaves are agian attracting attention. ...Mr. Eustace is an elegant artist...he seems without effort to catch the colour and spirit of Australian scenery..."
In 1884, Eustace held an Art Union in Ballarat to dispose of nine paintings, something he had doen as early as 1864 at Albury. In 1893 he held an exhibition of gum-leaf paintings at Steven's Gallery, Elizabeth Street, Melbourne.
By 1896 he was receiving orders from nearly all the capitals of Eurpope. Examples of his work were acknowledged by Queen Victoria, Emperor Frederick of Germany, the Czar of Russia and the Governors of NSW and Victoria.
He was a skilful taxidermist; the collection of birds and animals in the Beechworth Museum, having been prepared by him. He was a contributore of letters and verse to the Chiltern newspaper and in the 1870s shared in the lively debaye on spiritualism.
There were six children in the family: Sidney, Kate, Elizabeth, Charles, Emily and Annie; the last four being born in Australia. Annie, who married Edward Jessup, successfully followed her father in painting gum-leaf landscapes. A picture by Aniie Jessup was presented to the Chiltern Atheneaum by Sidney Eustace, with his collection of local timbers.
Sarah Ann Eustace died on 6th February, 1890. The renowed "Bush Artits" died on 29th May 1907. Their graves, wth that of theri daughter Elizabeth, who lived to the age of 106 years, are in the Presbyterian section of the Chiltern New cemetery.
Alas what a world we live in
A compound of sorrow and mirth
A mixture of hell and of heaven
Prescribed for each one at his birth
A W Eustace